Some pieces I have written for classes, internships and jobs — and also from the one time I interviewed librarians and wrote a Stanford Daily article to check it off my Stanford bucket list.
---
August 24, 2015

In an open letter sent today to the leadership of the House and Senate committees that oversee the Congressional Research Service (CRS), the Sunlight Foundation joined a bipartisan coalition of 40 advocacy groups, businesses, nonprofits and think tanks, as well as over 90 scholars, researchers, librarians, activists and private citizens, to support public access to CRS reports.
Last year,...
August 12, 2015

In June, the federal chief information officer instructed all executive departments and agencies to ensure that their websites and online services use secure Internet connections by default. Adoption of secure web standards will not be instantaneous, but several agencies have made notable strides towards improving security — and a new online dashboard called Pulse allows anyone to follow...
July 30, 2015

Sunlight's Outside the Beltway series was set up to shine a light on exciting developments in the open government world beyond Washington. But this week we're taking it a step further and highlighting a new open government initiative that is literally out of this world.
On December 7, 1972, the crew of the last manned lunar mission captured a...
July 24, 2015

As it gears up for an expensive election, the Democratic National Committee (DNC) has decided to loosen its restrictions and start accepting contributions for its national convention and presidential campaign accounts from lobbyists and political action committees, lifting a ban that has been in place for the past two presidential elections.
Donors who want to support a presidential candidate...
July 13, 2015

Last week, the Obama administration quietly announced it is trying a new policy that will increase public disclosure of government information requested under the Freedom of Information Act (FOIA). During a six-month pilot period, seven executive departments and agencies will start publishing all responses to FOIA requests – a promising shift from present practice.
Currently, federal agencies are...
July 10, 2015

On Monday, the U.S. Court of Appeals for the D.C. Circuit unanimously ruled in Wagner v. FEC that a 75-year-old ban on political contributions by federal contractors is constitutional. The decision comes at a time of renewed interest in executive action to require that government contractors disclose their political activity.
The statute upheld by the court prohibits government...
May 9, 2014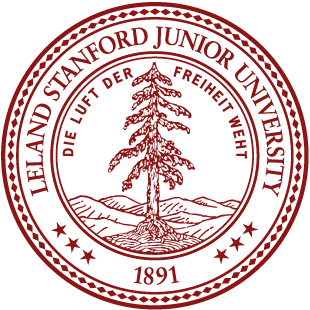 Lathrop Library is currently being renovated to replace Meyer Library, which will be closed for the 2014-15 academic year and is scheduled to be demolished the following summer.
The new facility will be located in the former Graduate School of Business (GSB) South Building, adjacent to Memorial Auditorium. Renovations on the building began last summer and are scheduled for completion...